Ways To Offer The HMA

®

To Your Employees
Note: The HMA

®

is portable with your employees if they leave your organization, and HMAS

®

will update their monthly payment information if necessary
Voluntary Benefit:
The HMA

®

can be presented alongside all of the other employee benefits that are offered to your organization, and your employees can be enrolled either online using their own personal and financial information or through an employer enrollment form that can be submitted and processed by Health Matching Account Services, who will then send out the necessary verifications to your employees once they are officially enrolled in the program.

Employer Sponsored:
You as the employer also have the option of sponsoring the HMA

®

plan of your choosing or your employees' choosing through payroll, and you will set up a list bill with Health Matching Account Services in order to make the payments each month on your employees' behalf. The Health Matching Account (HMA

®

) is an ideal voluntary benefit for any employer to offer or sponsor for their employees. Your employees will be grateful to have such a powerful health savings tool like the HMA

®

at their disposal to help provide them with that important peace of mind that they will be able to afford to pay for most medical expenses that are not covered under their company or individual health plan. Since they are the owners of their own HMA

®

plan, the HMA

®

is also portable with your employees if they leave your organization.
The Health Matching Account (HMA®) is a medical savings plan designed exclusively to pay for most of your employees' out-of-pocket, medical expenses including their dental and vision needs as well as copays, deductibles and coinsurance that would not be covered by their company or their individual major-medical insurance plan and Medicare. As an added benefit, in addition to covering the necessary expenses that health insurance or Medicare will not, the HMA® can also be used to pay for any elective procedures (with MD surgeons only) that your employees feel like they need or have always wanted but could not afford before such as plastic surgery, lasik and fertility procedures among many others. The HMA® creates more health care purchasing power and freedom for your employees and leads to additional health care savings for individuals and families by covering a larger portion of their out-of-pocket, medical expenses than any other medical savings plan available.
You and your employees can choose from our 11 different monthly, contribution options ranging from as low as $40 per month to as much as $725 per month (not including maintenance fees) that will be able to fit into any family or employer's budget. Once the monthly payment plan has been selected, your employees can begin to enjoy the guaranteed and substantial HMA® monthly match that they will receive each month that is added to their monthly contribution. This monthly medical benefit match will increase each and every month that the plan is not used until your employees are receiving access to up to $2 or more in medical benefits for every $1 above and beyond what is paid into their HMA® plan on a monthly basis as the program progresses.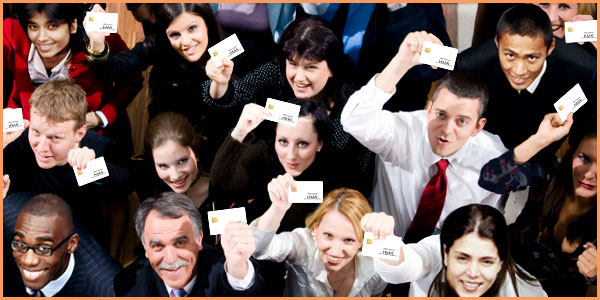 The Health Matching Account Services HMRA® Program is not health insurance.
The HMRA® Medical Reimbursement Visa® Prepaid Commercial Credit Cards are issued by Celtic Bank. Health Matching Reimbursement Accounts are a patent-protected product.
Claim cost and frequency may vary by group. Charges and fees may vary by group. This is not an illustration or a formal quote. Ask your broker for a formal quote.